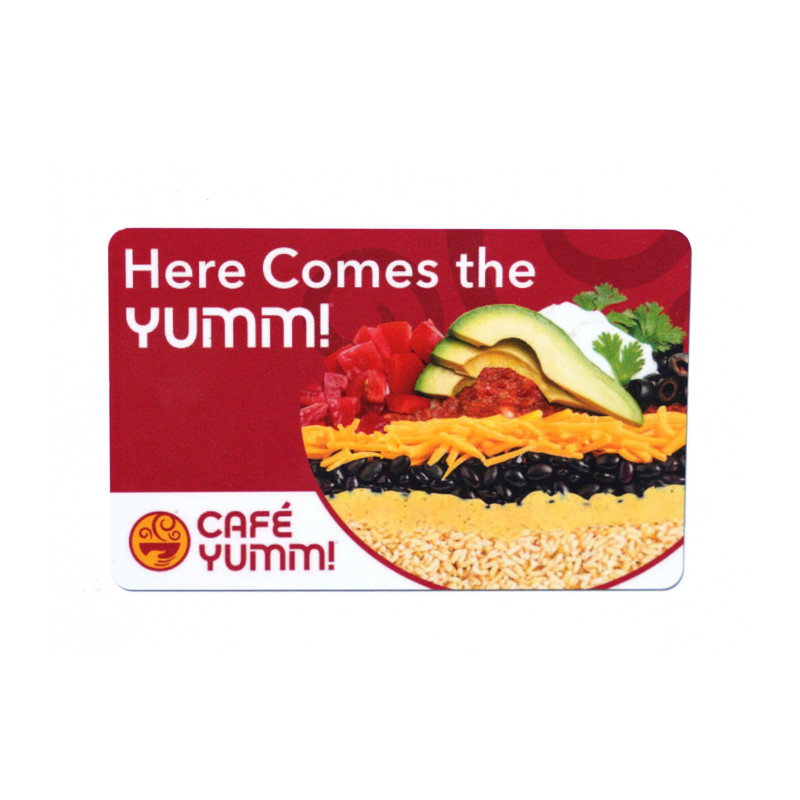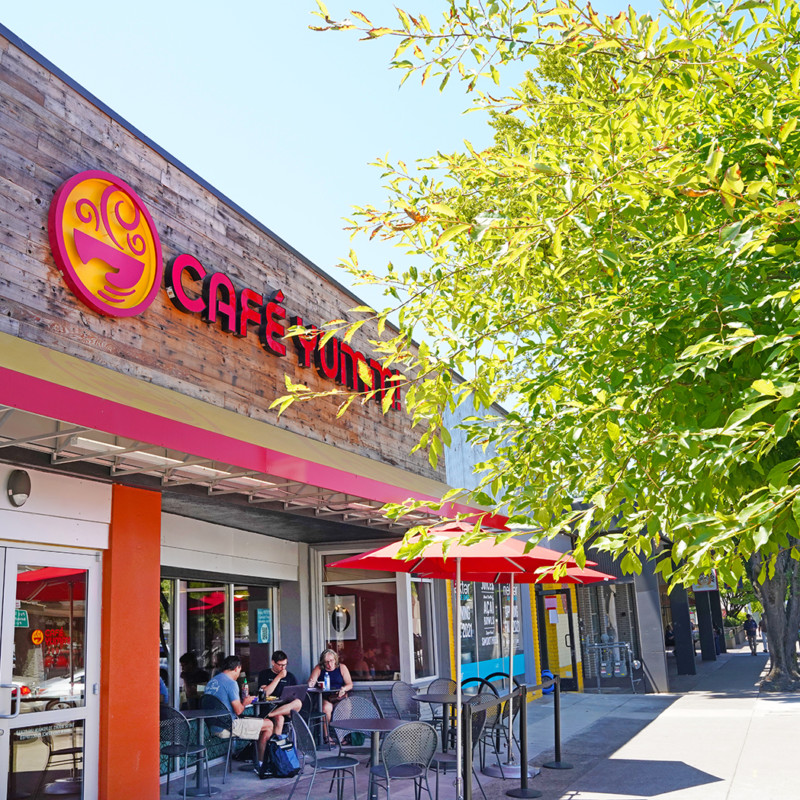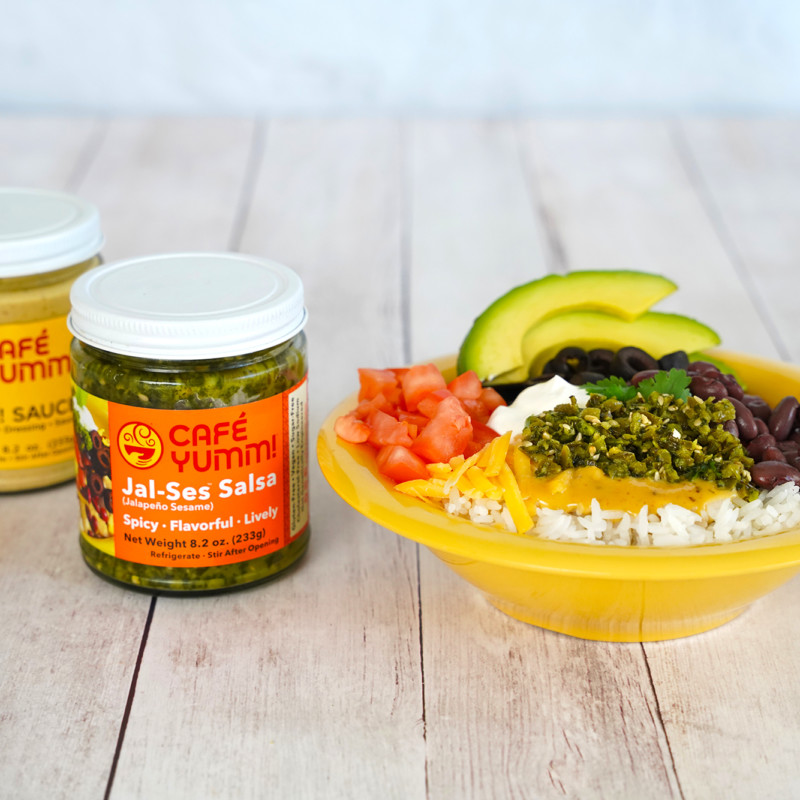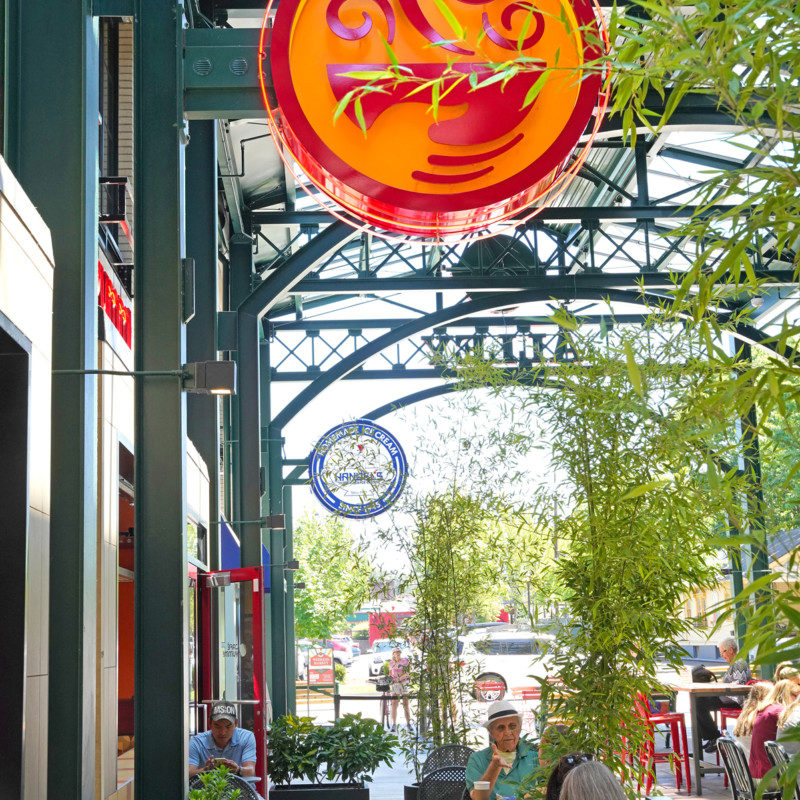 Our gift cards can be used at any Café Yumm! restaurant throughout the Pacific Northwest.
While our online store offers a choice of either $25 or $50 for the value, your local Café Yumm! restaurant can sell or reload gift cards with almost any dollar amount you desire.
Great news! There is no shipping charge when you purchase gift cards from our online store.
PLEASE NOTE: Gift Cards can only be redeemed at Café Yumm! restaurants. At this time, we are unable to accept Gift Cards as a valid payment method for mail order purchases placed online.