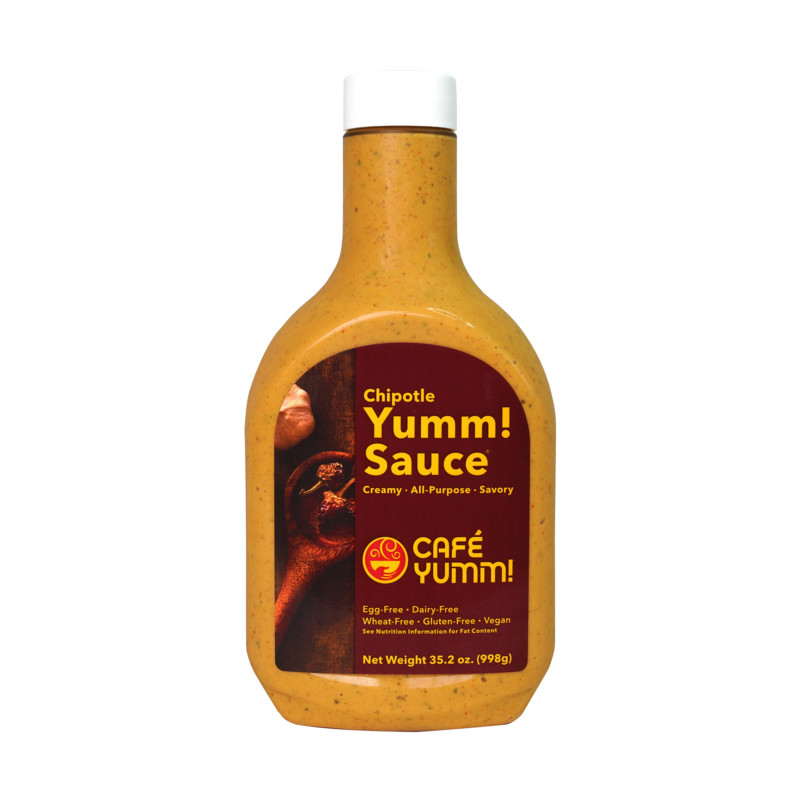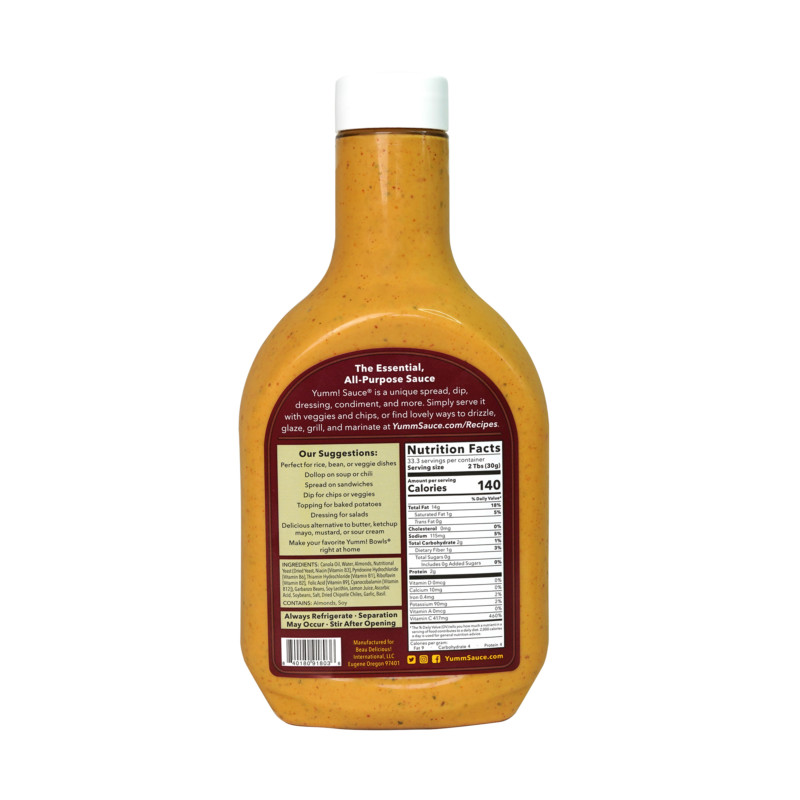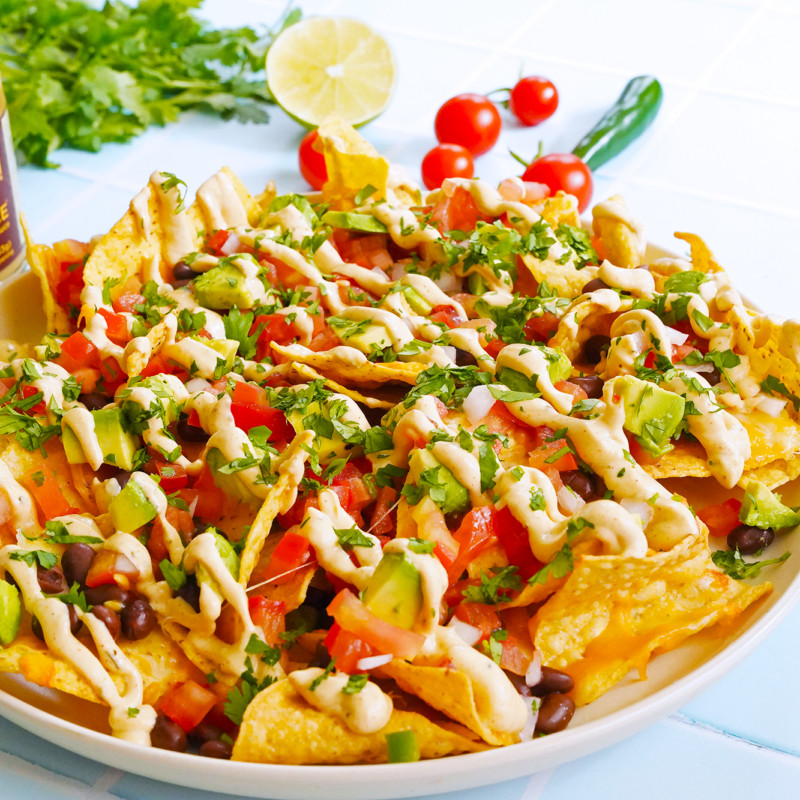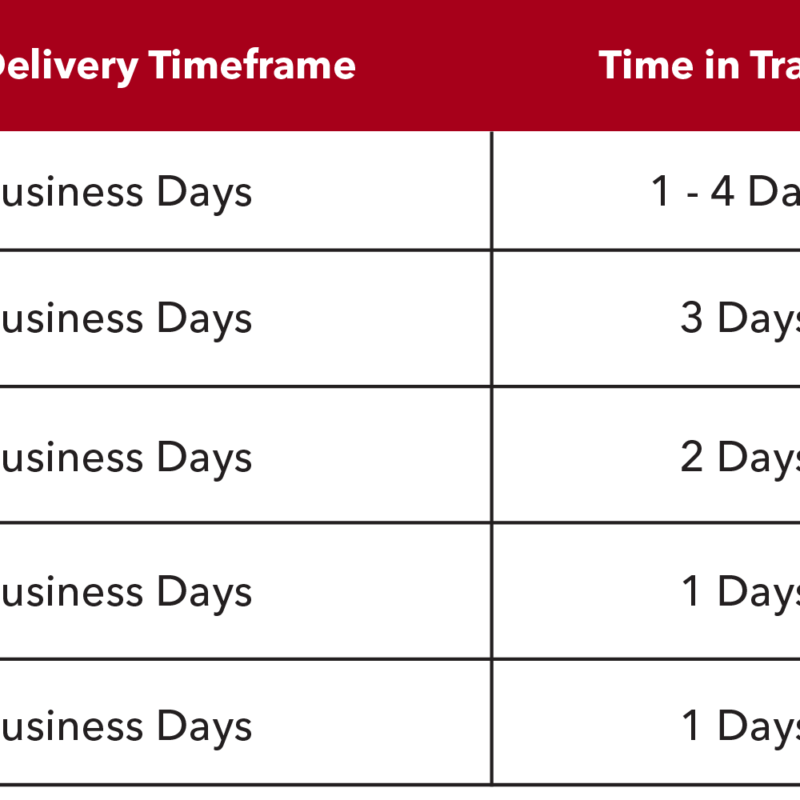 35.2 oz.  * We can ship up to 9 bottles per package.  * Orders for more than 9 bottles will ship separately.
Smoky and Spicy!
Yumm! Sauce is a uniquely Northwest, all-purpose condiment used as a creamy dip, spread, dressing, grilling glaze, marinade, or drizzle on a variety of dishes. With an umami flavor described as tangy and savory, Yumm! Sauce is made with a base of nourishing ingredients like almonds, garbanzo beans, garlic, and lemon juice.
Pasta – Sandwiches – Party Dip – Bowls – Tacos – Wraps – Salads – More!
View tasty Yumm! Sauce recipes here.
Yumm! Sauce is a natural product without preservatives and should always be kept refrigerated.

PLEASE NOTE!
Orders usually ship within 1-3 business days (Monday through Thursday).
We care about your Yumm! experience. If daily temperatures are above 70° in your area, we will only be able to ship via Next Day service to maintain quality.
Next Day Air may exceed $100 in parts of the country.
Find more information on our FAQ page.