2016-11-18
15 Ways to Yumm!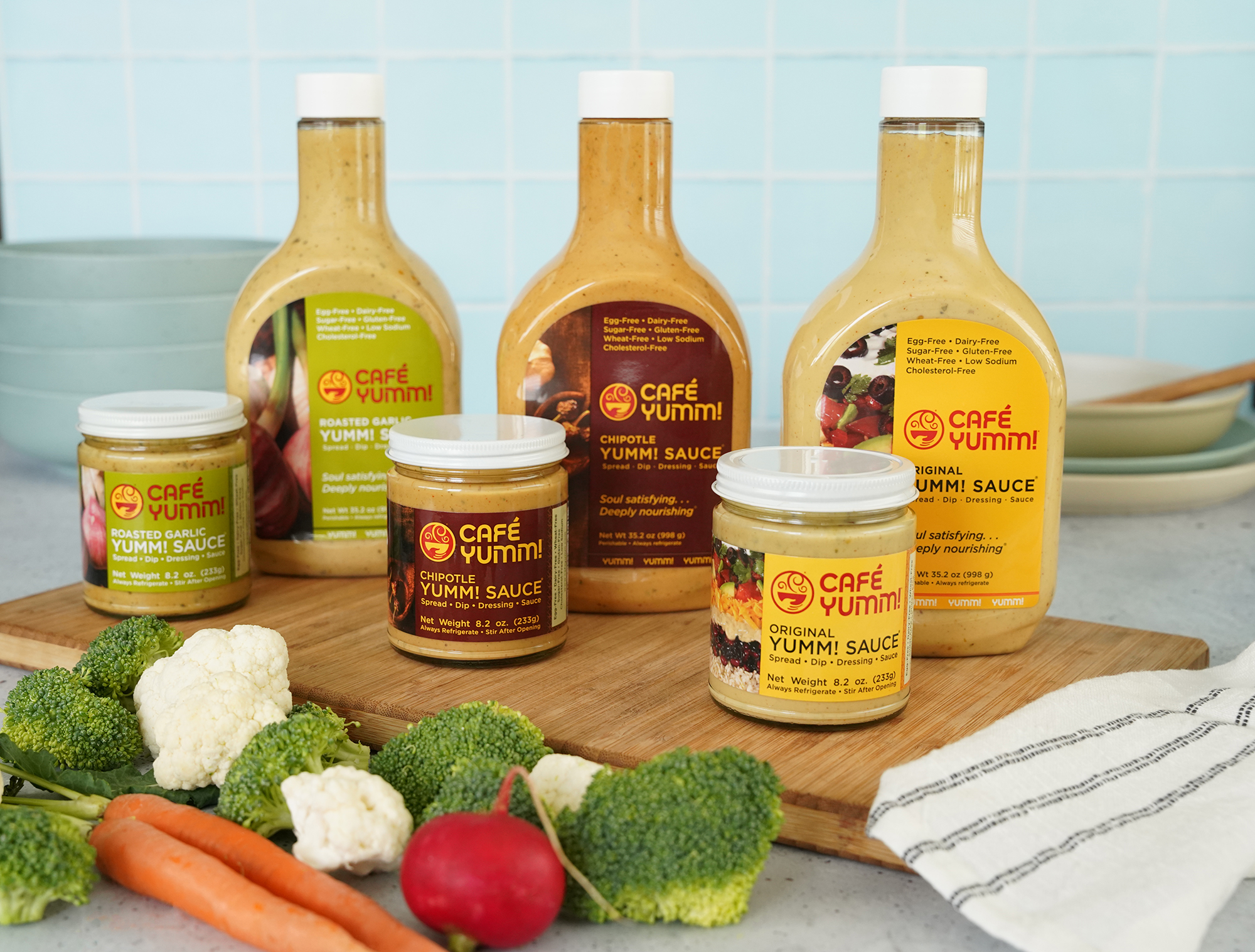 by Chef Jessica Beauchamp on November 18, 2016
Here at Café Yumm! we are pleased to offer our popular Yumm! Sauce®. for you to enjoy at home. But sometimes you might just wonder what else you can do with our one-of-a-kind Yumm! Sauce besides making your own unique bowl at home or eating Yumm! Sauce straight from the jar (It's true. I've seen this happen). Well, we are delighted to offer fifteen uses for Yumm! Sauce. test
1. Use as a dip for a vegetable platter.
2. Toss with any type of noodle, hot or cold.
3. Spread it on toast (or spread it on bread and then toast in the oven, for a savory roasted treat).
4. Mix with water and a pinch of salt for a delicious soup base.
5. Top your chili with a dollop and 'Yumm It Up!'
6. Mix with our Jalapeño-Sesame salsa (or other salsa) and serve with corn chips.
7. Serve with oven roasted sweet potato fries.
8. Toss with steamed broccoli.
9. Mash it into your guacamole.
10. Spread it on your sandwich and take your meal from "Umm…" to "Yumm!"
11. Fold Yumm! Sauce into your mashed potatoes or use in place of sour cream to top off your baked potatoes.
12. Baste your veggie, shrimp, or chicken skewers for a unique barbecue flavor.
13. Blend or mash with tofu to create a delicious cracker spread.
14. Add a teaspoon of your favorite curry powder into a jar of Yumm! Sauce, mix well and let sit overnight to 'marry' the flavors for a whole new Yumm! experience (this is excellent over cauliflower or basted on grilled shrimp!).
15. Yumm! Salmon: This recipe is an excellent way to enjoy the flavors of our Pacific Northwest.
There you are Yumm! fans. I hope I've inspired you with some new ways to savor Yumm! Sauce, and I can't wait 'til next time we see you 'round a bowl' in one of our restaurants.
Find more Yumm! Sauce recipes here!
Click here to buy Yumm! Sauce online.
The post 15 Ways to Yumm! first appeared on Café Yumm!.