2018-03-19
Angel Eggs Recipe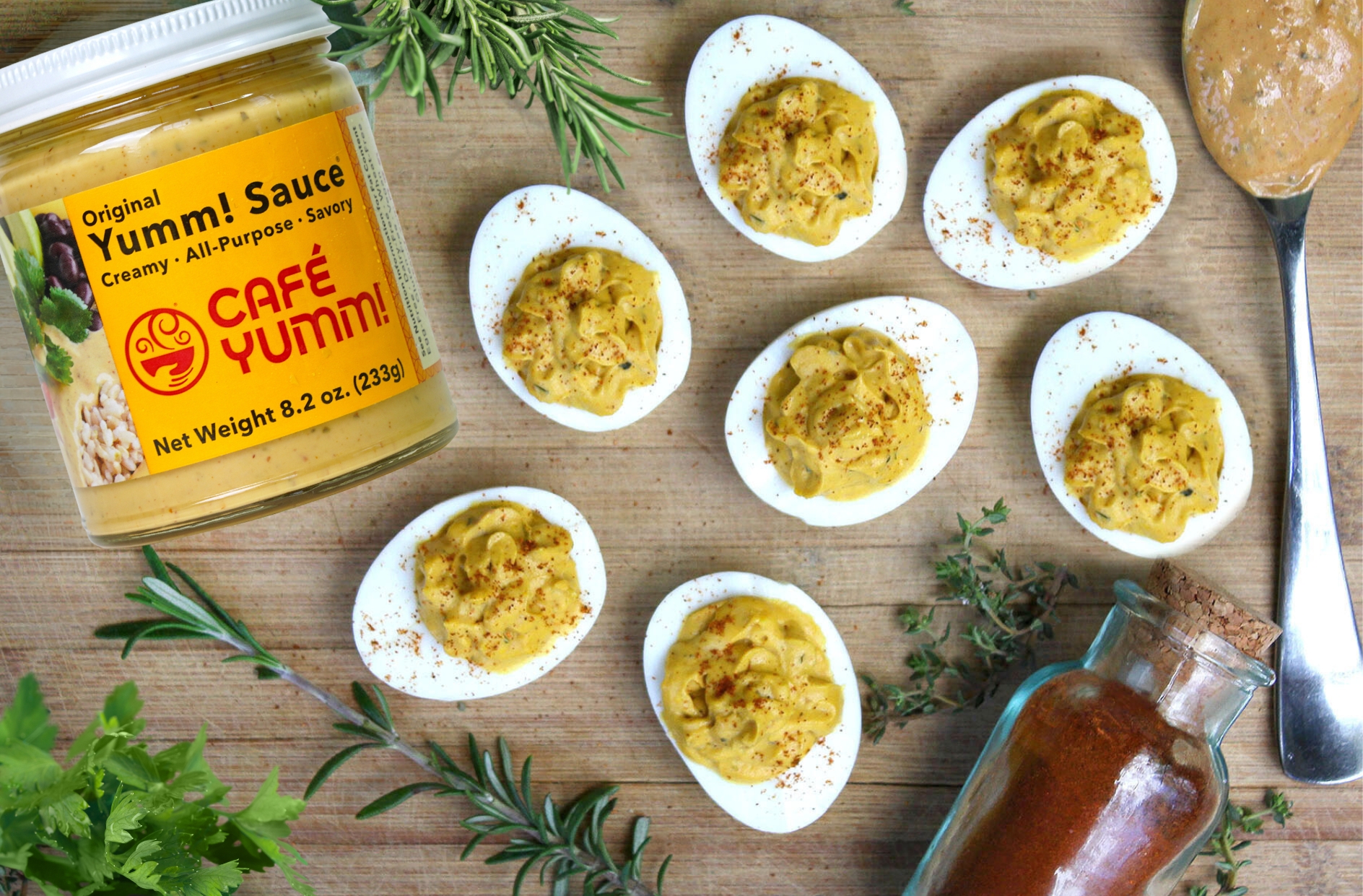 Are you a Yumm! Sauce® fan looking for a unique deviled egg recipe? Try these incredible Angel Eggs! What's the secret? Simply replace half the mayo in your favorite deviled egg recipe with any flavor of Yumm! Sauce for this delightful spin on a classic, or enjoy the recipe below.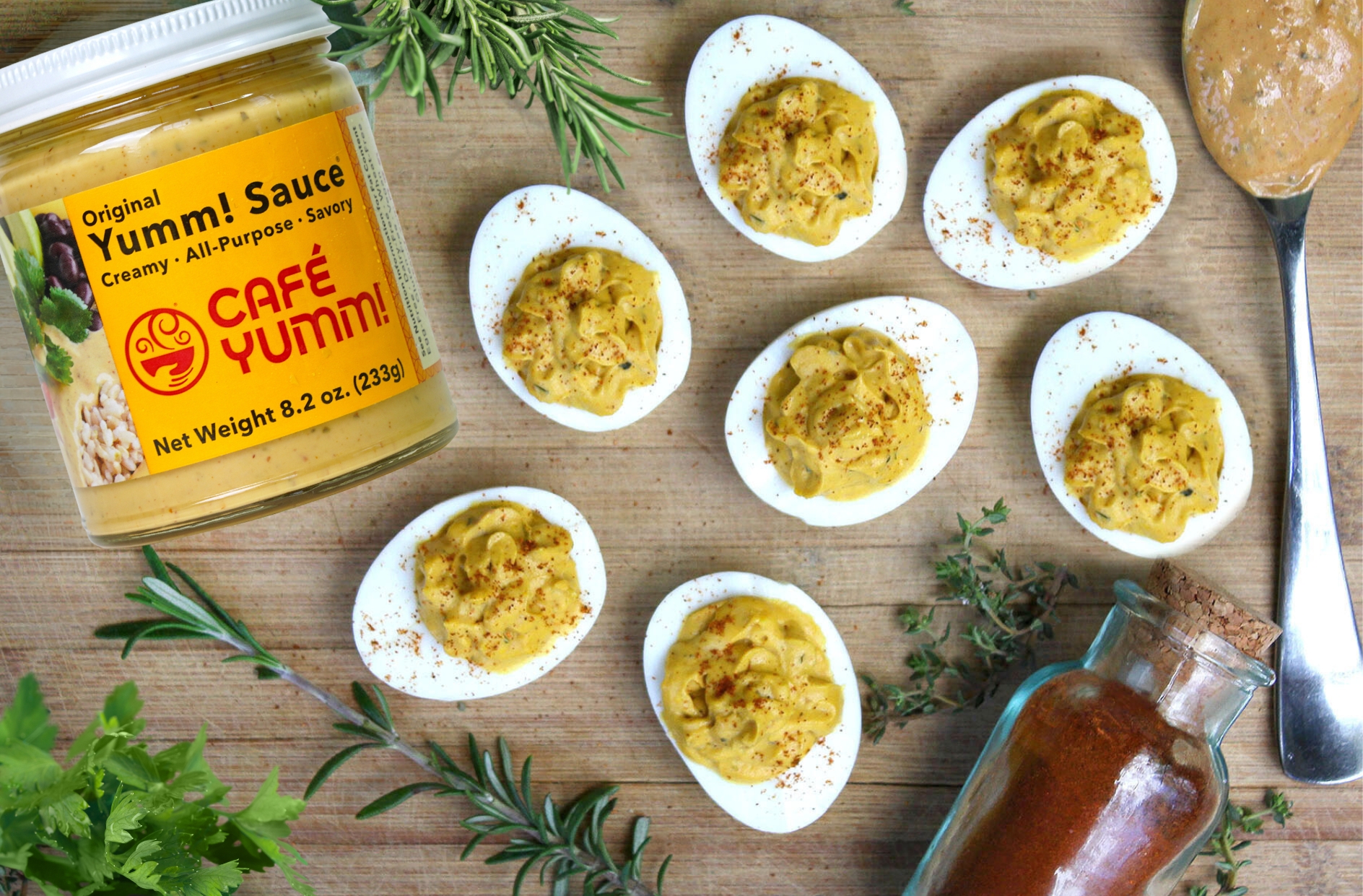 Yumm! Sauce Angel Eggs Recipe
Ingredients
• 6 large eggs
• 2 tablespoons Yumm! Sauce (any flavor)
• 1.5 tablespoons mayonnaise
• 1 teaspoon Dijon mustard
• ¼ teaspoon freshly ground black pepper
• salt to taste
• 1 tablespoon snipped fresh chives
• paprika
Directions
1. Place eggs in a small saucepan.
2. Cover eggs with cold water and bring to a boil over medium-high heat.
3. Turn off heat, cover, and let sit for 10-12 minutes.
4. Drain, rinse under cold water, and peel the eggs.
5. Cool in the refrigerator, loosely covered, for 15 minutes.
6. Cut eggs in half lengthwise and carefully scoop out yolks.
7. Place yolks in a bowl and mash with a fork.
8. Add Yumm! Sauce, mayo, mustard, salt, pepper, and snipped chives. Stir well.
9. Fill each egg white with about 1 1/2 teaspoons of the egg yolk mixture and dust the top with paprika.
The post Angel Eggs Recipe first appeared on Café Yumm!.