2021-09-01
Jal-Ses Ranch Dressing Recipe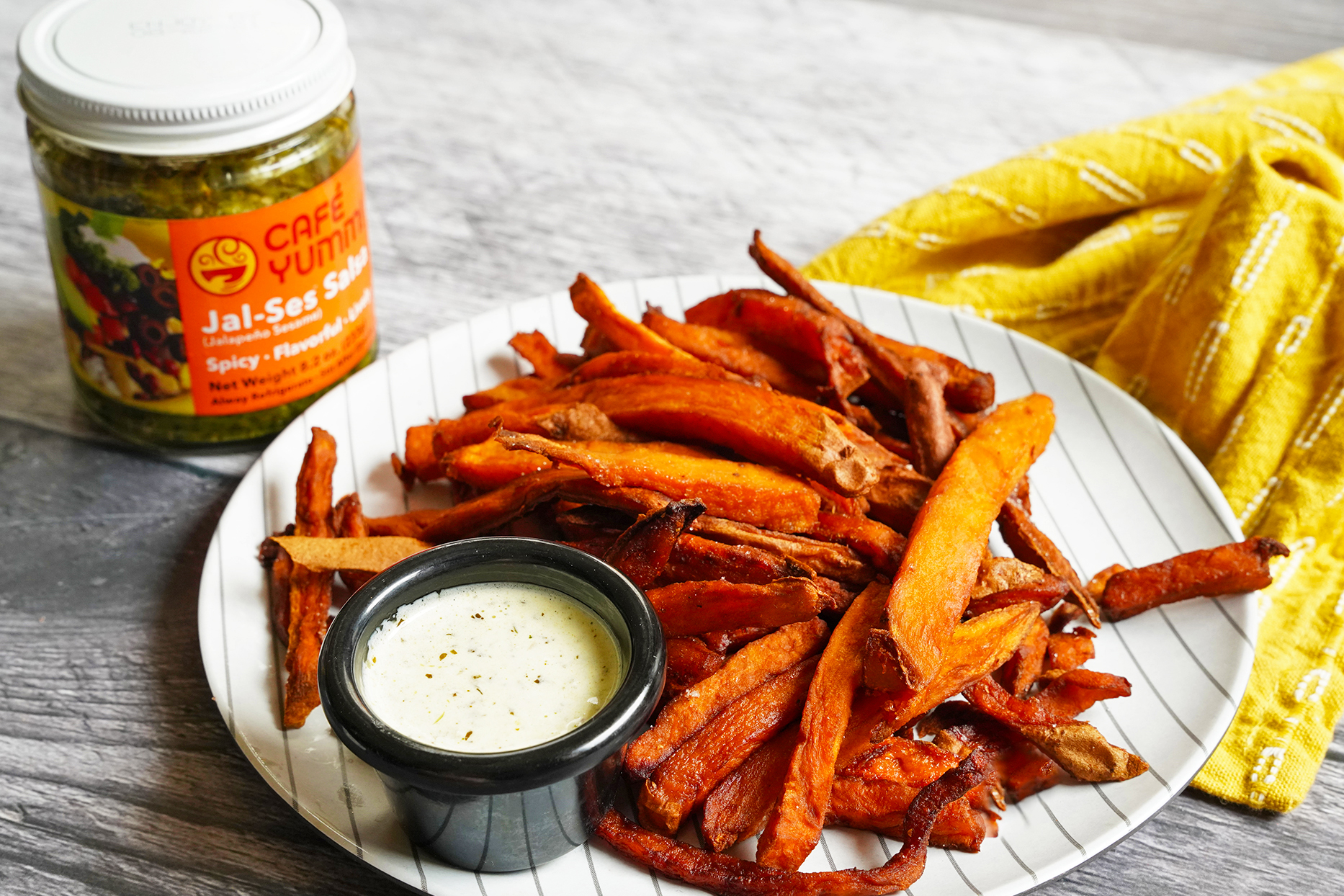 We know this sounds like a wild idea, but you have to try it! Creamy, herbed ranch gets kicked up with our spicy Jal-Ses™ Salsa to create a bold new flavor experience.
Drizzle it on salads, soak it up with crispy pizza crust, or use it as a dip for baked sweet potato fries. (The combination of tender, caramelized sweet potatoes baked to perfection with this spicy sauce is a true winner!)
Whip up a serving of this Jal-Ses Ranch recipe for a veggie platter, chicken wings, or baked potatoes. You can also make a bigger batch and keep a bottle ready to go in the fridge for all of your favorite ranch adventures.

Jal-Ses Ranch Dressing
Prep Time: 5 min.
Cook Time: 0 min.
Ingredients
• 1/2 cup of your favorite ranch dressing
• 1/4 cup Jal-Ses™ Salsa from Café Yumm!
Directions
Mix the Jal-Ses Salsa into the ranch dressing and enjoy!
The post Jal-Ses Ranch Dressing Recipe first appeared on Café Yumm!.