2021-09-01
Roasted Garlic Fry Sauce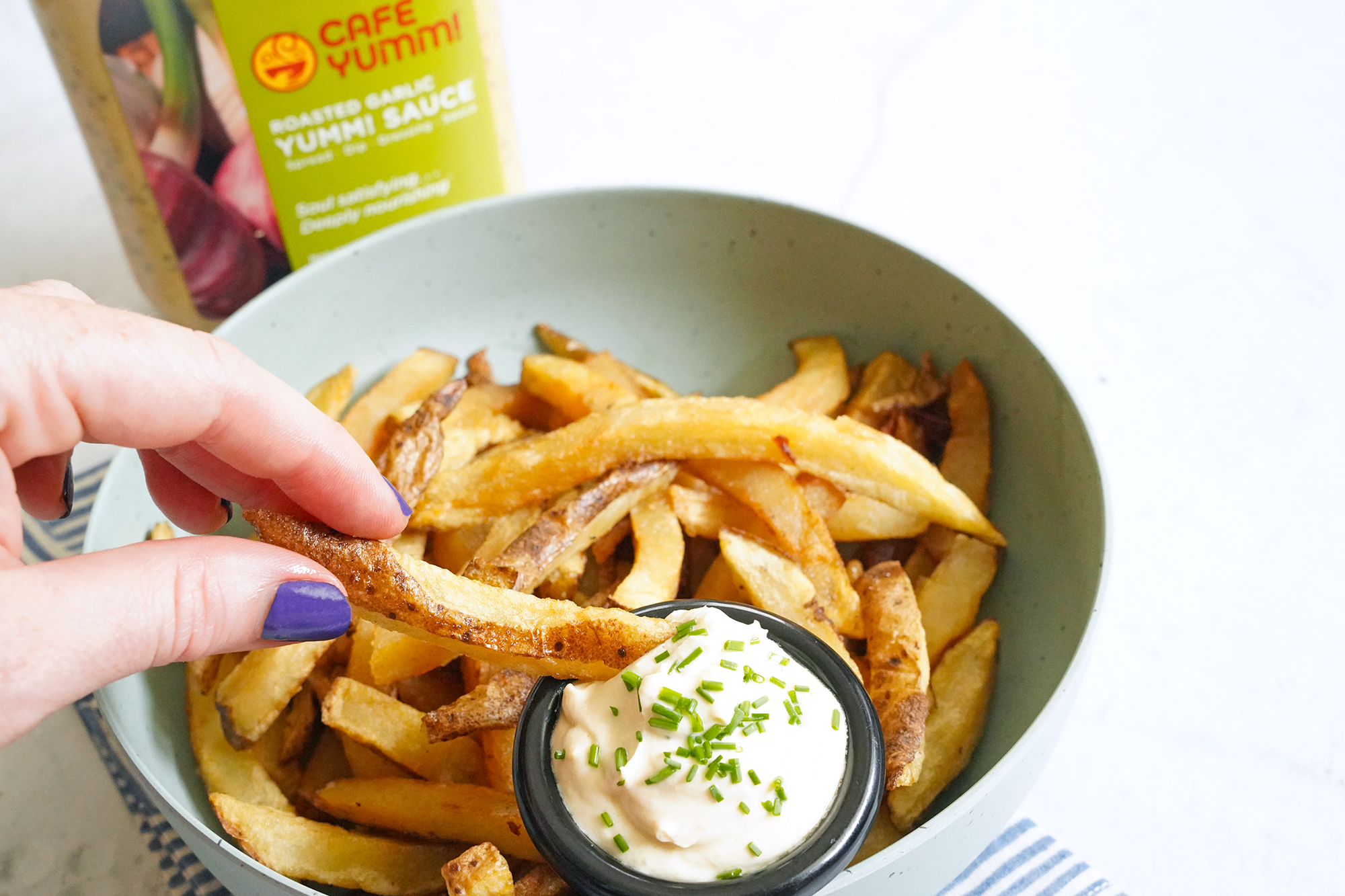 Looking for an alternative to plain old ketchup on your fries? Love to dip your crispy potatoes in rich and creamy sauces? Try this easy fry dip made with Roasted Garlic Yumm! Sauce® for a craveable new flavor delight.
You can also enjoy this sauce on baked zucchini fries, onion rings, polenta fries, and chicken nuggets. If you want a lower fat version of this recipe, use yogurt in place of sour cream. It's delicious too!

Roasted Garlic Fry Sauce
Prep Time: 5 min.
Cook Time: 0 min.
Ingredients
• 1/4 cup of sour cream or non-fat yogurt (we like Nancy's Yogurt)
• 1/4 cup Roasted Garlic Yumm! Sauce
• fresh chives, chopped
Directions
Mix the Yumm! Sauce and sour cream together. Sprinkle fresh chives on top and enjoy!
The post Roasted Garlic Fry Sauce first appeared on Café Yumm!.