2020-07-13
Spicy Tropical Salsa Recipe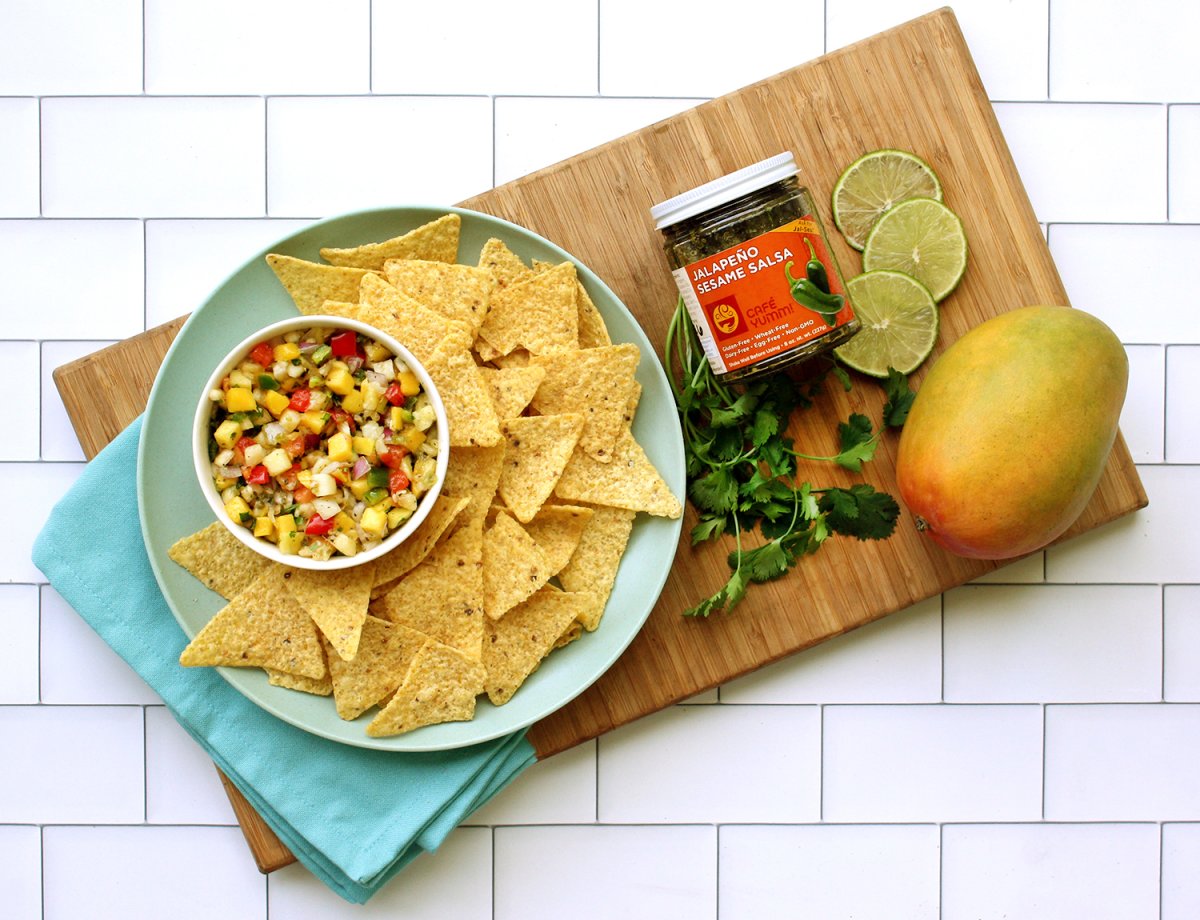 The fresh fruits of summer inspire colorful salsas all season long. With a rainbow of tomatoes and peppers ripening in the garden, we love to make this sweet and spicy tropical treat with juicy mangos, diced pineapple, and a dollop of our restaurant's famous Jalapeño Sesame Salsa to add a uniquely flavorful heat.
This salsa pairs wonderfully with grilled fish, chicken tacos, baked tofu, or as a topping on homemade Yumm! Bowls®. It's also a delicious snack with tortilla chips and a side of velvety guacamole.
You can adjust the spiciness by changing up the amount of Jalapeño Sesame Salsa you use in this recipe or make it extra hot by adding diced jalapeños.
Jalapeño Sesame Salsa is available for takeout and delivery!
Yumm! Spicy Tropical Salsa
Ingredients
• 1 cup diced pineapple
• 1 cup diced mango
• 1 cup diced tomatoes
• 1/2 cup diced red bell pepper
• 1/2 cup minced red onion
• 1/3 cup chopped cilantro
• 1/4 cup lime juice
• salt and pepper to taste
• 1 tsp to 1 tbsp Jalapeño Sesame Salsa (jars are available at Cafe Yumm! restaurants)
• Optional: 1 tbsp diced jalapenos
Directions
1. Prepare all of the fruits and veggies (and diced jalapeno peppers if using). Mix them together in a bowl.
2. Add the lime juice and cilantro. Season with salt and pepper to taste.
3. Start with 1 tsp of Jalapeño Sesame Salsa and stir into the salsa. Taste and add another tsp if you want to turn up the heat.
4. Serve immediately or refrigerate.
Enjoy!
The post Spicy Tropical Salsa Recipe first appeared on Café Yumm!.