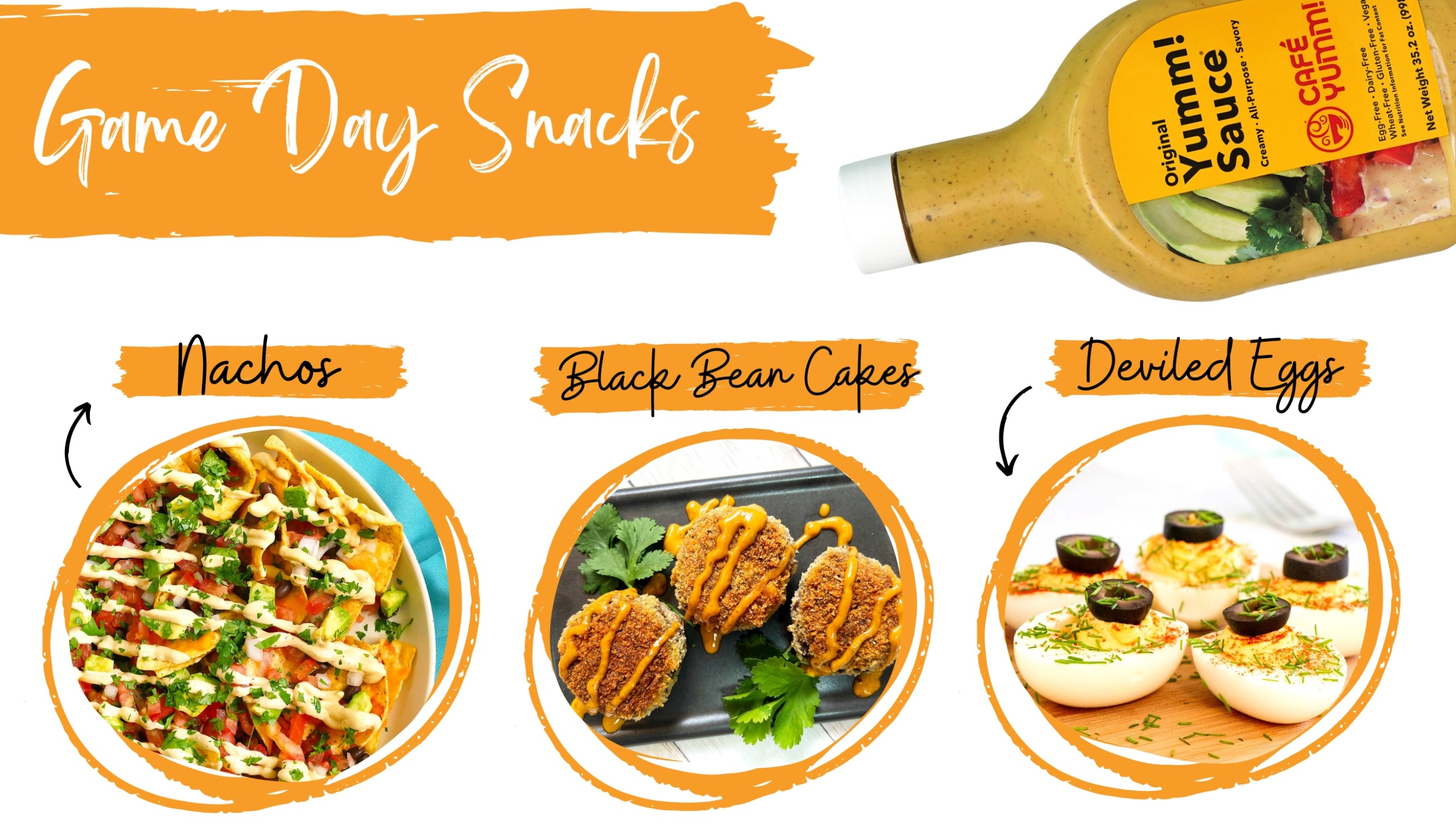 If you're a big basketball fan, March Madness is one of the most anticipated events of the year. It's also a great opportunity to get together with family and friends to watch the exciting championship tournaments.
But a March Madness party isn't complete without the snacks! From classic favorites like chips, sliders, and wings, to vegetarian-friendly options like Spicy Black Bean Cakes, having a variety of tasty treats is essential for planning any March Madness gathering.
Looking to explore new flavors and recipes as you prepare for a fun-filled and delicious game day? Here's a helpful a list of tasty Yumm! Sauce®-inspired snack ideas that will have your guests cheering for more.
TANGY DEVILED EGGS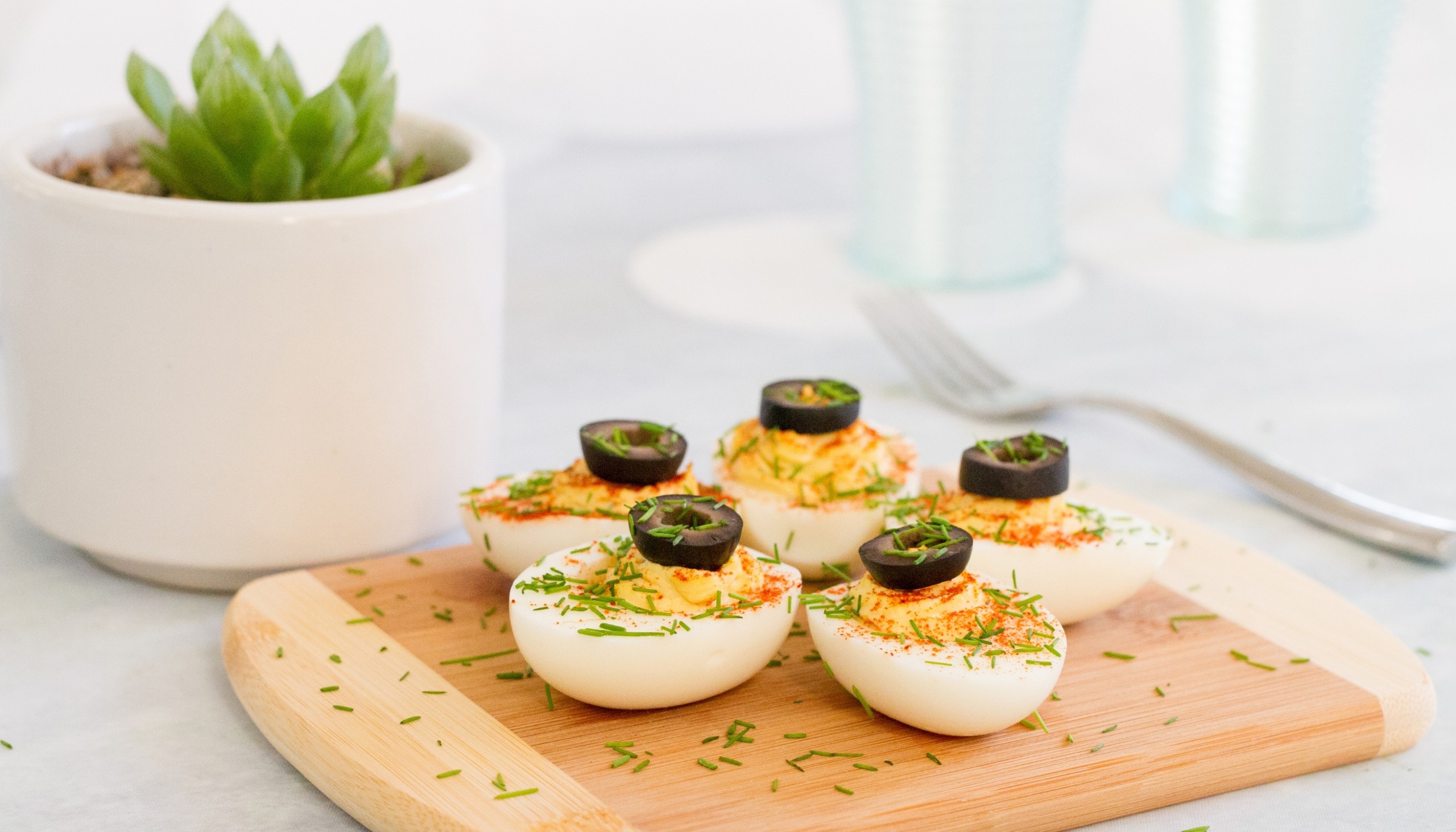 This timeless appetizer is popular at parties, picnics, and other holiday events. Deviled eggs are made by hard-boiling eggs, cutting them in half, and then filling the egg whites with a mixture of the egg yolks, mayonnaise, mustard, and other seasonings of your choice. That mixture is then spooned or piped back into the egg whites and garnished with paprika, herbs, and other toppings.
The great thing about deviled eggs is that you can customize them with a variety of seasonings, such as dill, chives, garlic powder, or even hot sauce for an extra kick.
If you're looking to mix it up and give your deviled eggs a uniquely umami flavor, we recommend adding a couple tablespoons of Yumm! Sauce to your egg yolk mixture. Check out our delightful Angel Eggs recipe!
CRISPY ZUCCHINI CHIPS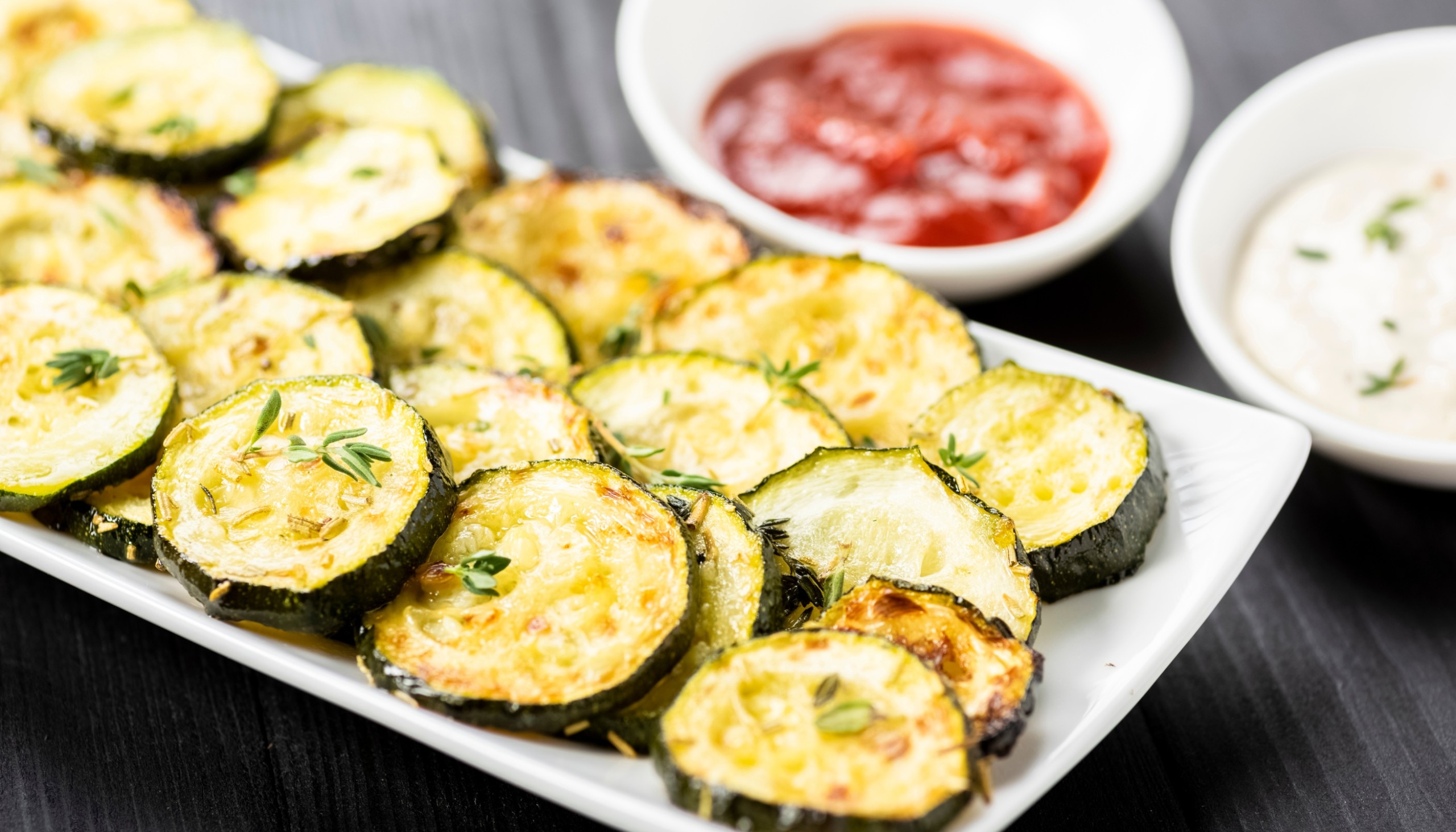 Zucchini chips are a nutritious, yet delicious, alternative to regular potato chips. They are made by thinly slicing zucchinis, brushing the slices with olive oil, and then seasoning them with salt, pepper, and garlic or onion powder, before baking them in the oven low and slow on parchment paper until they are crispy. You can also coat them in breading for that extra layer of crunch.
The best part is that you can dip your zucchini chips in a variety of sauces and condiments, such as pizza sauce, honey mustard, or spicy mayo. Our favorite dipping sauce for zucchini chips is Roasted Garlic Yumm! Sauce. We're drooling over here!
SPICY BLACK BEAN CAKES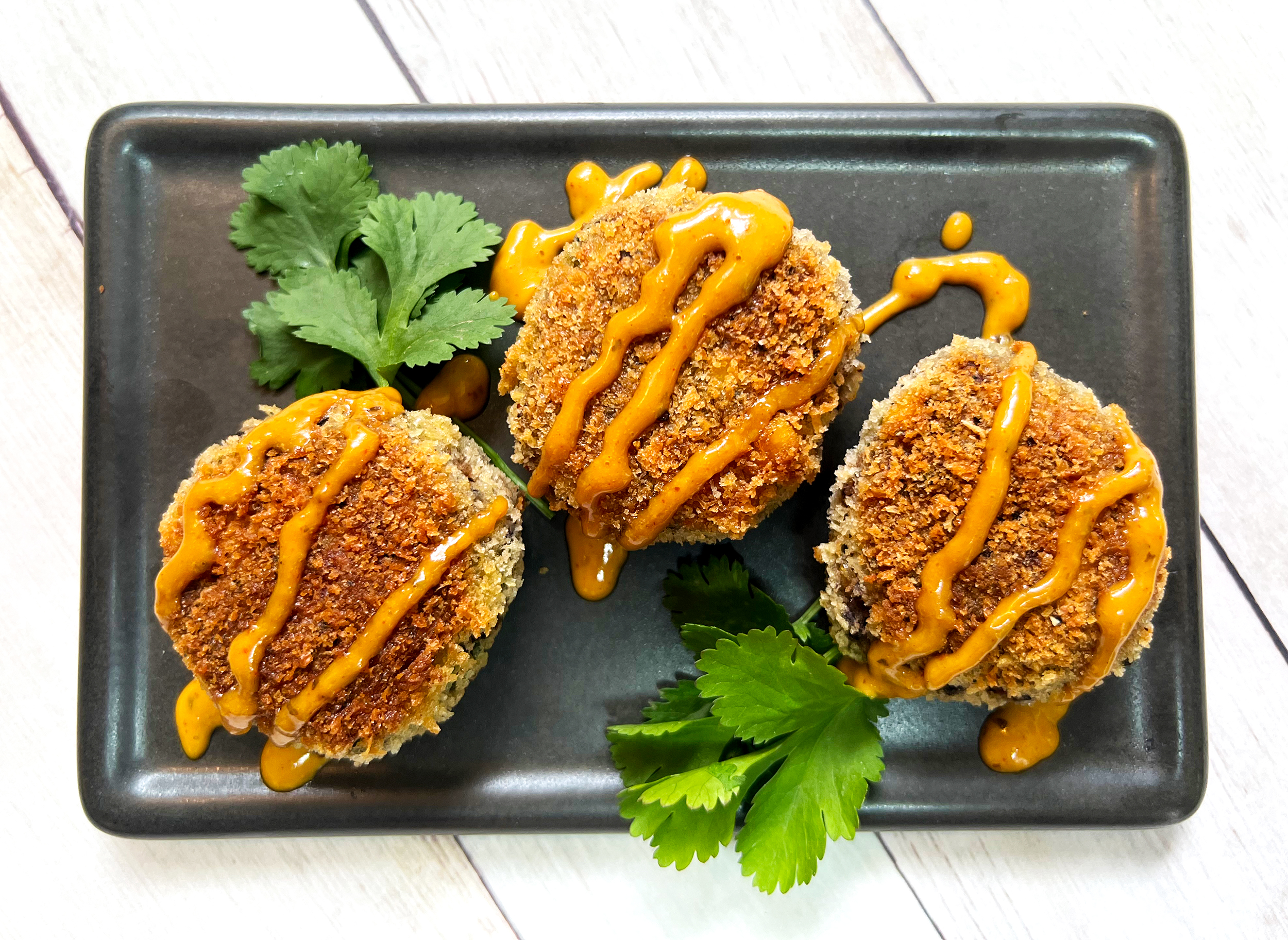 Spicy Black Bean Cakes are a delicious crowd-pleaser snack that pairs perfectly with a night of watching basketball – especially when you dunk them in Chipotle Yumm! Sauce. These vegetarian bites are made with our Café Yumm! Organic Black Turtle Beans, onions, garlic, jalapenos, cilantro, and aromatic spices like cumin and chili powder. They are lightly pan-fried in olive oil until golden brown and crispy.
The cakes make a great vegetarian snack and can be served with salsa, guacamole, and of course, a drizzle of Yumm! Sauce. For an even heartier meal, they can be topped with cheese and sour cream.
No matter how you serve them, Spicy Black Bean Cakes are a winner at any party. Try the recipe!
SMOKY CHIPOTLE NACHOS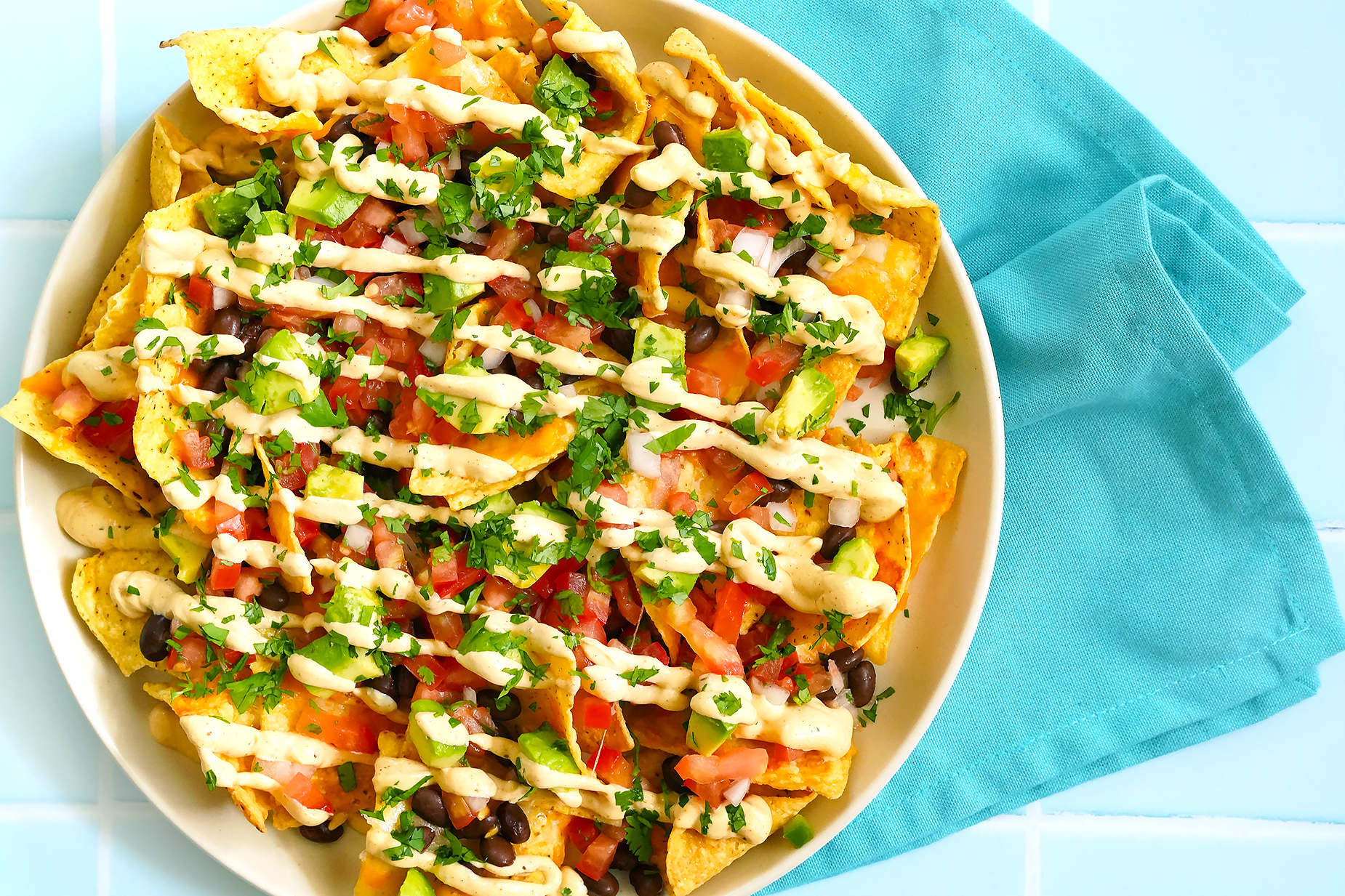 Super addictive and easy to make, nachos are guaranteed to please any basketball fan. Our recipe for nachos is made with crispy tortilla chips, melted cheese, a main protein topping like Café Yumm! Organic Black Turtle Beans, and spicy Chipotle Yumm! Sauce. The smoky and savory chipotle sauce is an absolute must as it adds a complex flavor that pairs perfectly with the melty cheese and crunchy chips.
Toppings such as fresh or pickled jalapenos, diced tomatoes, sour cream, and mashed guacamole or sliced avocado can be added to make the nachos fully loaded. You'll probably want to make two pans!
CREAMY JALAPENO RANCH DIP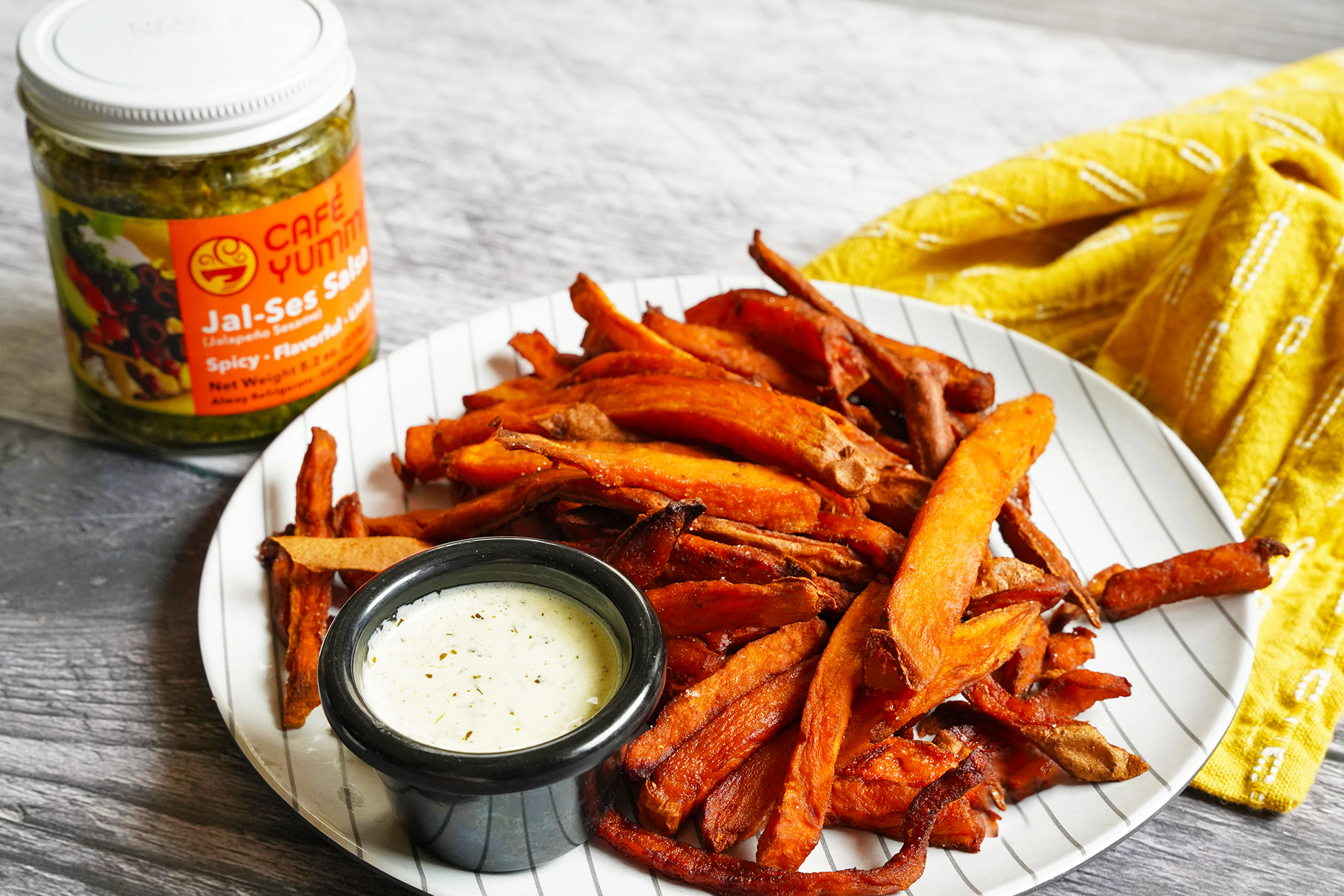 Whether you make it from scratch or buy it at the store, ranch dressing is a popular and versatile condiment that complements a variety of party dishes and snacks, including chicken or tofu wings, fries, veggie platters, and even pizza.
Ranch dressing is a mixture of buttermilk, mayonnaise, garlic, onion, and herbs. However, the flavor profile, which can range from tangy to mild, varies depending on the brand and recipe used. We love Toby's Ranch dressing as a base, and you can often find it next to Yumm! Sauce at the grocery store.
To give your homemade or store-bought ranch dressing that extra kick of heat, mix in some of our Jal-Ses® Salsa, available for purchase in our restaurants. Find the recipe for Jal-Ses Ranch Dressing here!
INDULGE IN THE WONDERS OF YUMM! SAUCE
Our uniquely Northwest all-purpose sauces are a great way to add an extra special flavor experience to your favorite snack recipes. Our sauces are made with all-natural ingredients and fit a variety of dietary preferences, including vegan, dairy-free, gluten-free, and keto.
To learn more about where to find Yumm! Sauce and for more recipes, browse our website!